New Construction Twin Double Hung Window
Are you in the process of building a new home or renovating your existing one in Atlanta, GA? Elevate your project with our premium New Construction Twin Double Hung Windows with Full Grid. At Elegantview Windows, we take pride in being the leading manufacturer of top-quality double-hung windows that combine timeless elegance with modern functionality. Our windows are meticulously crafted right here in Atlanta, ensuring the highest quality and durability standards. Each window is a testament to our commitment to delivering products that stand the test of time. Enjoy energy savings and a comfortable living environment with our energy-efficient windows designed to keep your home cozy year-round. Our windows are engineered to minimize heat transfer, which means lower energy bills and a reduced carbon footprint. Our goal is to provide you with windows that seamlessly integrate into your design vision. We understand that your time is valuable. That's why our New Construction Twin Double Hung Windows are designed for easy maintenance. Say goodbye to the hassle of hard-to-reach windows. Cleaning and maintaining the outsides of your windows are now a breeze.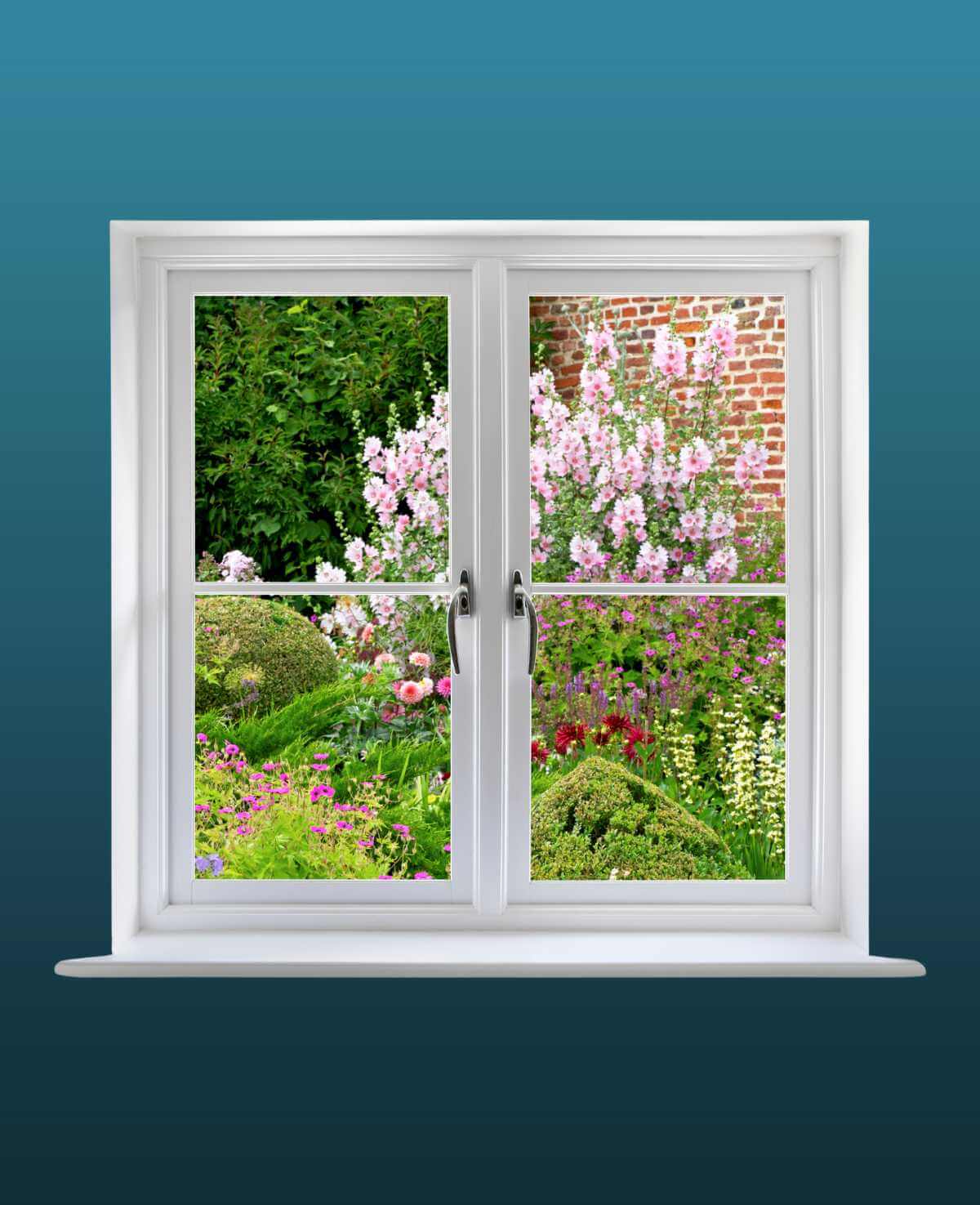 Why Choose Us for Your New Construction Twin Double Hung Windows
At Elegantview Windows, we understand that selecting the right windows for your new construction project is a significant decision. Here's why you can trust us to deliver excellence:
Expertise and Experience: With years of dedicated service in the industry, we bring a wealth of expertise and experience to every project. Our team consists of window specialists who are passionate about their craft and committed to providing you with the best solutions. We'll work closely with you to understand your unique needs and preferences.
Uncompromising Quality: Quality is at the core of everything we do. Our New Construction Twin Double Hung Windows with Full Grid are meticulously crafted using premium materials and state-of-the-art manufacturing techniques. We take pride in offering products that not only meet but exceed industry standards. You can trust in the durability and reliability of our windows.
Customer Satisfaction: Our customers are at the heart of our business. We have a long-standing track record of delivering not only outstanding windows but also exceptional service. We value your trust in us and go the extra mile to ensure your complete satisfaction. From the initial consultation to the final installation, your experience with us will be smooth and stress-free.
Customization Options: Your vision is unique, and your windows should reflect that. We offer a wide range of customization options, allowing you to tailor your New Construction Twin Double Hung Windows to your precise specifications. Choose from various frame materials, colors, and grid patterns to achieve the perfect look for your home.
Energy Efficiency: We're committed to making your home not only beautiful but also energy-efficient. Our windows are designed to minimize heat transfer, keeping your home comfortable year-round and reducing your energy bills. By choosing our windows, you're making an eco-friendly choice that benefits both your wallet and the environment.
If you're embarking on a new construction project and seeking windows that combine style, energy efficiency, customization, and durability, look no further than Elegantview Windows. Our New Construction Twin Double Hung Windows are the ideal choice for modern and eco-conscious builders.
Ready to learn more or get started on your project? Contact us today to discuss your window needs, request a quote, and take the first step toward enhancing your new construction project with our exceptional windows.